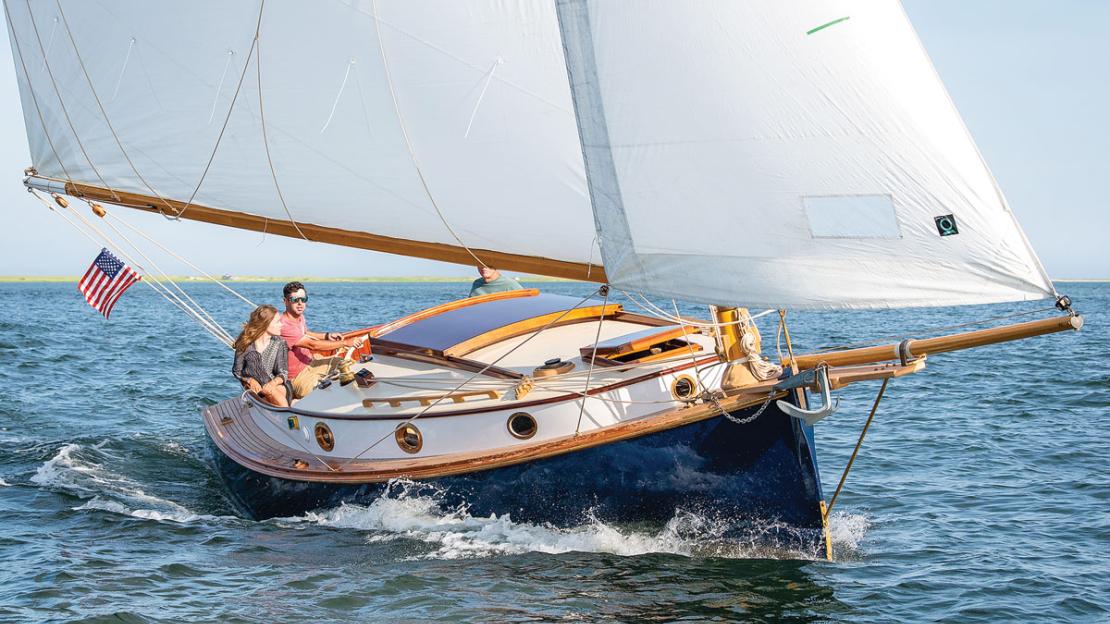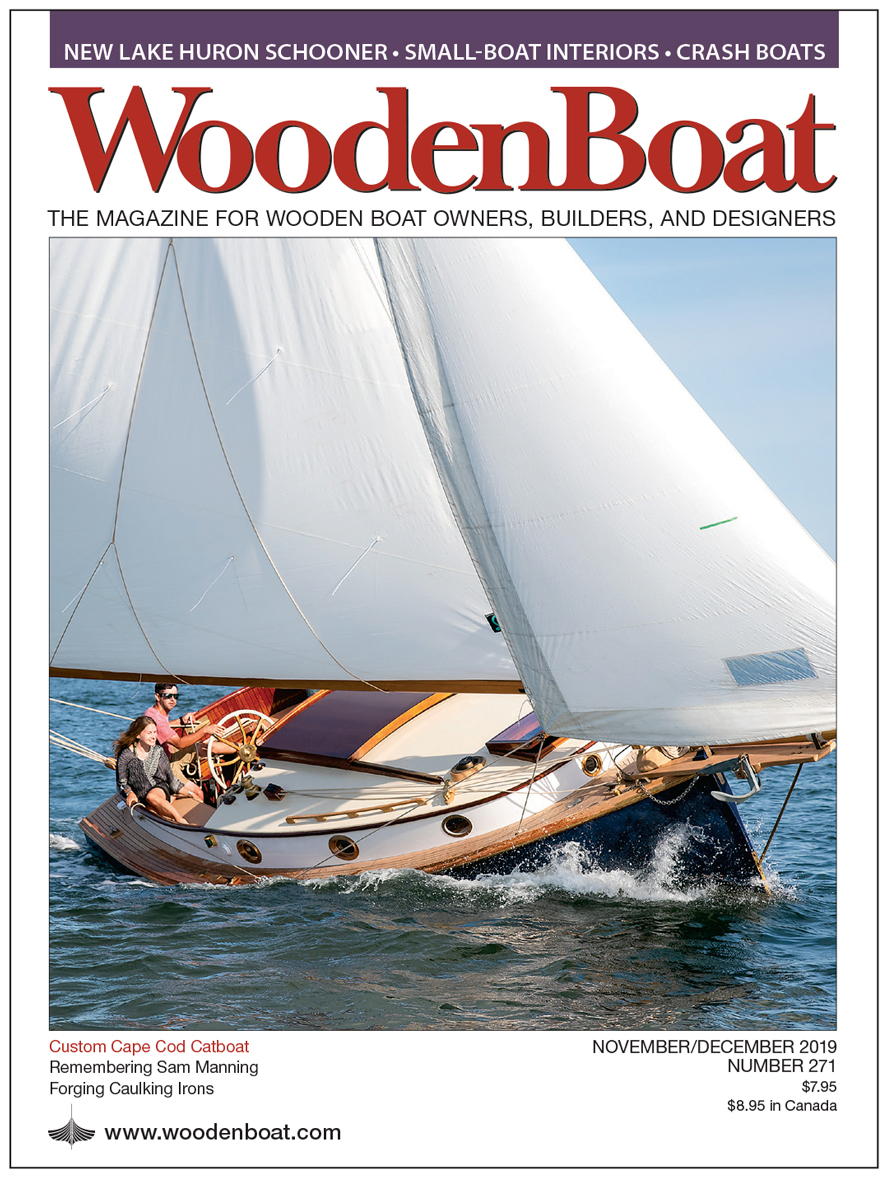 ISSUE NO. 271
November / December 2019
Editor's Page
The Tip of the Iceberg
In this issue, Randall Peffer continues his fascinating history of the schooner ERNESTINA-MORRISSEY, which began in the previous issue. ERNESTINA-MORRISSEY, the sole surviving Essex-built Gloucester fishing schooner from the 19th century, had an illustrious career on the Grand Banks before being repurposed for Arctic exploration in the 1920s. As we learn beginning on page 48, she then became a transatlantic packet ship—the last such vessel to carry immigrants to the United States under sail.
I've been familiar with her story—the broad strokes of it—since the late 1980s, when I joined the Schooner ERNESTINA Commission. In fact, it was around that same time that I applied for a job with WoodenBoat and, to stock my then-nonexistent portfolio, I hastily penned an article about ERNESTINA in advance of an interview. That early effort was not published, and it has mercifully gone missing, but in the ensuing years I've kept an eye on ERNESTINA's trials and tribulations, waiting for the right moment for WoodenBoat to carry her story.
That moment has come, for ERNESTINA is now concluding a thorough rebuilding of her hull, and will soon become a training vessel for Massachusetts Maritime Academy. (By some miracle of coincidence, the schooner BOWDOIN, another legendary American Arctic exploration vessel of the same era, occupies the same role at Maine Maritime Academy.) ERNESTINA-MORRISSEY's history has fermented over the past several decades. She is outstanding and unique. As Dan Moreland, her captain during the years she transitioned into an educational vessel, has said, "I can think of no more powerful or inclusive American monument."
Randall's articles, and the illustration research for them, have driven home that point for me. Many of the images in the articles are drawn from the collection of the Schooner ERNESTINA-MORRISSEY Association, which are in the archives of the University of Massachusetts, Dartmouth. There are 754 images in that collection, so far, and I went through all of them to make the selections for these articles. But our selections are the tip of the iceberg; there is a treasure trove of images remaining. Some of them are simple snapshots; some offer glimpses into past eras; some are positively artful. All of them, taken together, tell the schooner's story, visually, from fishing, to Arctic exploration, to passenger and cargo-carrying, to education. That photo collection is a wonderful companion to the articles, and I encourage you to peruse it while reading. You can access it here: bit.ly/EMarchives.

Matt Murphy
Editor of WoodenBoat Magazine