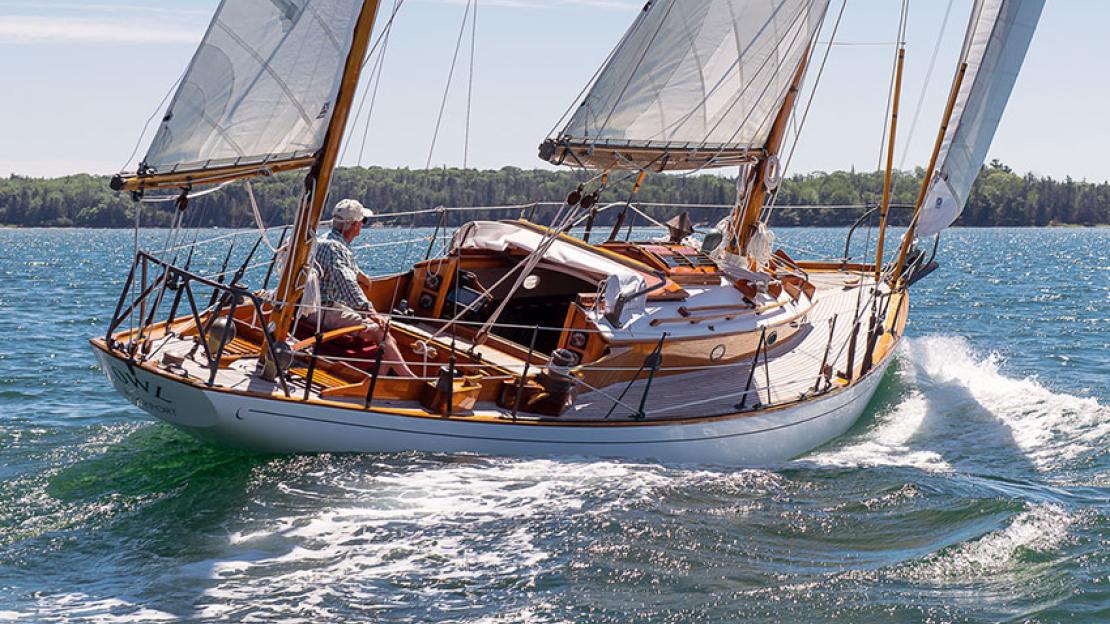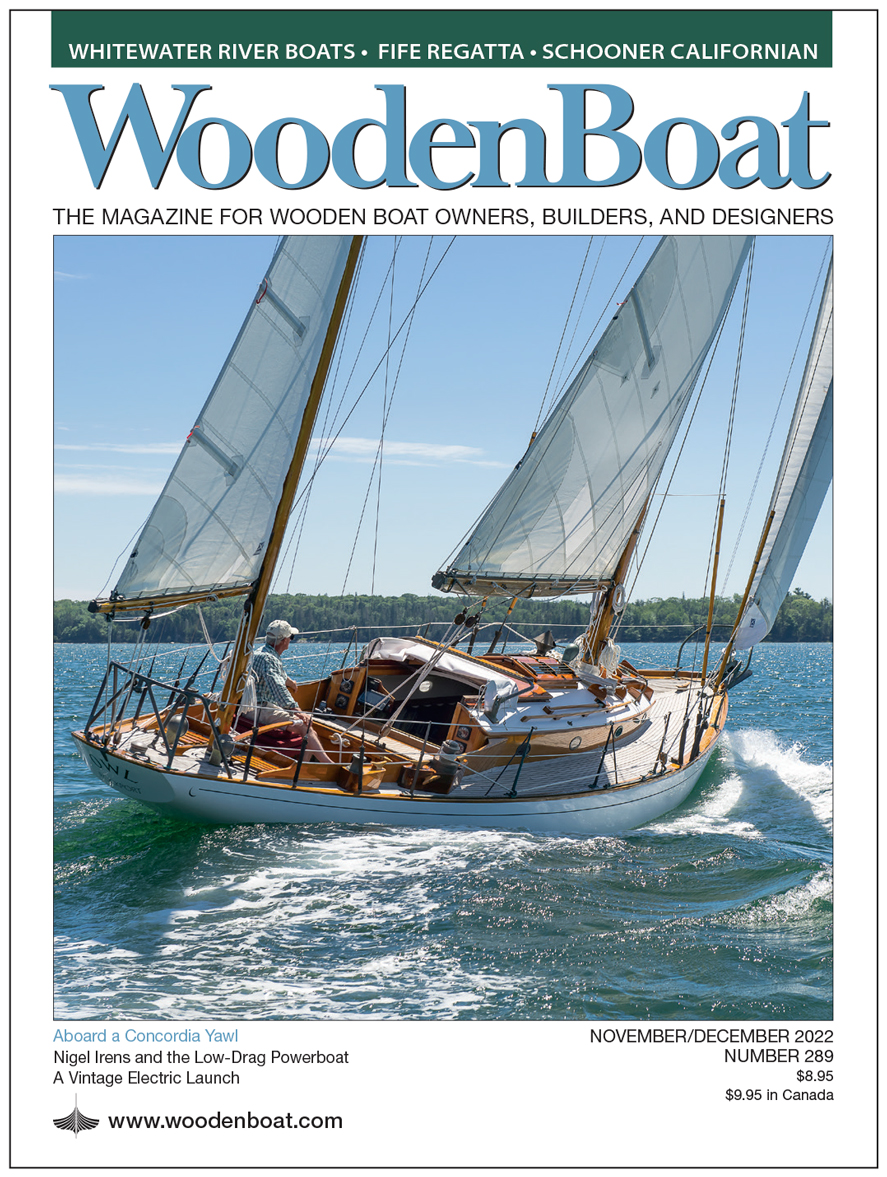 ISSUE NO. 289
November / December 2022
Editor's Page
The Timeless Concordia
It's tempting, when first observing the 39' Concordia yawl OWL that graces the cover of this issue, to regard the boat as an anachronistic curiosity, a relic of a bygone era. A casual look at the image reveals a bronze smoke hood that ventilates the woodstove that heats the saloon, a butterfly skylight, bronze stanchions, a tiller rather than
a wheel, bountiful brightwork, a mizzen….
But let's consider the boat's origins. The Concordia yawls were the result of a collaboration between Waldo Howland and C. Raymond Hunt. As Jay Panetta notes in his article beginning on page 76, "Hunt oversaw the design of the hull and rig"; Howland, on the other hand, "drew upon his own extensive inshore and offshore experience" to oversee "many of the other distinctive features and details…."
Hunt was a visionary post-WWII designer whose body of work still reverberates today. His 110- and 210-class sloops, rocket-shaped speedsters of astoundingly simple hull form, lit the path of possibility for plywood boatbuilding when they were unveiled in 1930s and '40s. His offshore racing powerboats informed the generations of deep-V hulls to follow. And his 13' Boston Whaler remains one of the best-selling and most sought-after small boats in history. With the Concordia yawl, his aim was not to freeze tradition or create a "classic"; it was, rather, to devise a wholesome and timeless cruising hull form and pair this with an optimal rig. Its sheer beauty is a byproduct of that intent.
The Concordia's details are not adornments. They are practical and meant to ease life under sail. Jay illuminates these in his article, and a few of them bear review here. Consider the wood-fueled heater, which burns hardwood scraps and foraged wood rather than petroleum-based fuel. The simple tiller eliminates the complexity of many of the steering systems encountered on current-day cruisers; it takes up very little of the precious seating space in the well-laid-out cockpit. The forward hatch has a cover that opens to become seats, and, along with the skylight, admits ample air into the cabin. The ergonomics of the cockpit are wonderfully considered, while the mizzen provides a boost in speed, a mast for flying an additional downwind sail, a riding sail at anchor, and maneuverability in
close quarters.
And then there's that signature Concordia yawl interior, famously built of knotty pine to evoke a New England coastal cottage, and appointed with eponymous berths that resolve the often difficult conflict between stowage and sleeping.
Even the brightwork is practical. Varnished exterior surfaces, although more labor-intensive to maintain than painted surfaces, can save a considerable amount of time and money down the road because they reveal moisture problems as they sprout, instead of when they are in full bloom.
Such is the genius of the Concordia yawl. It is an ideal, practical, and time-proven cruising yacht that transcends any particular era.

Matt Murphy
Editor of WoodenBoat Magazine