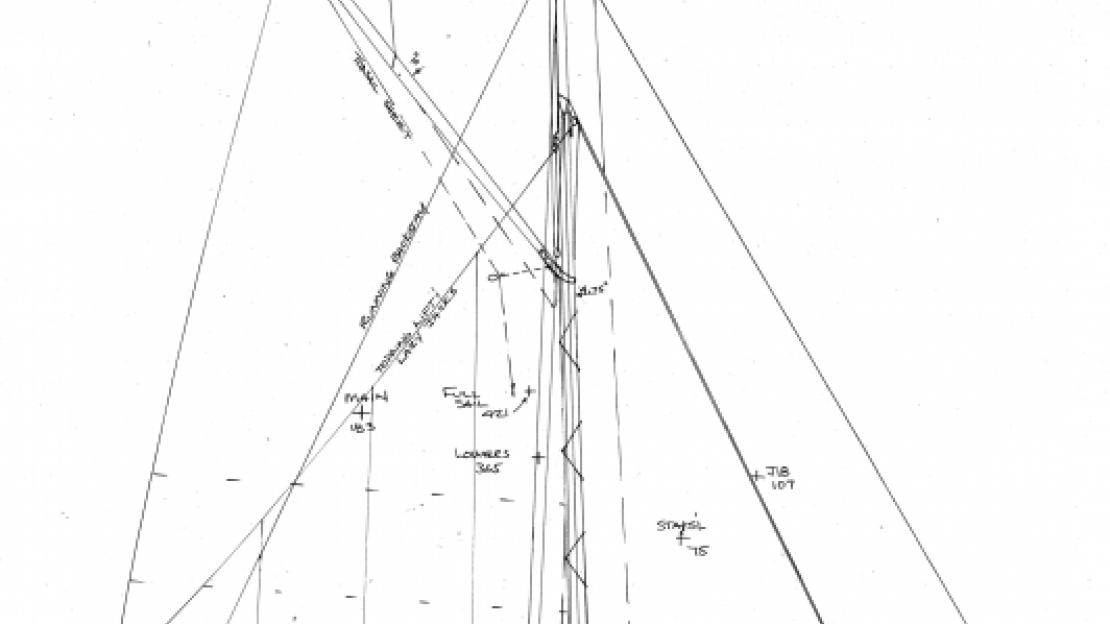 Sailboats - Cruising
Sandy
Sandy is a husky centerboard cutter designed for extended coastal cruising in such areas as the east coasts of the U.S. or Australia, the Pacific Northwest, or Europe. Conditions in coastal waters can vary enormously, and include a range of conditions including storms, vast shallows, strong tides, and long canals with limited clearance.
Sandy's design is a careful compromise that meets these demands. Her shallow draft of 2′-3 1/2″ with centerboard up allows access to many shallow anchorages and canals, while her draft of over 4′ with board down ensures good windward performance. Hull speed is 6 knots, and her generous beam, hefty external ballast casting of 2100 lbs, and raised topsides ensure good initial and ultimate stability.
Sandy has a buoyant hull, and will prove to be a dry boat on deck in moderate seas, and not be easily pooped or overwhelmed in moderate conditions. Her displacement of 6500 lbs is in cruising trim, calculated to include a full complement of equipment and stores. Construction as drawn is strip planking with steamed frames; Sandy can also be built with strip planking and a veneer overlay.
Sandy's gaff rig keeps the center of effort low and her mast short, while the boomed staysail eases tacking in crowded channels or anchorages. Her topsail enhances light air performance, bringing Sandy's total sail area to 414 sq. ft. Sail is easily shortened when the wind pipes up, and she'll balance well under main or single-reefed main and jib, or double-reefed main and staysail.
Design Specifications
Draft
2'-3 1/2" to 4' 3 1/2"
Propulsion
Sail with outboard or inboard diesel auxiliary
Available as
complete_plans