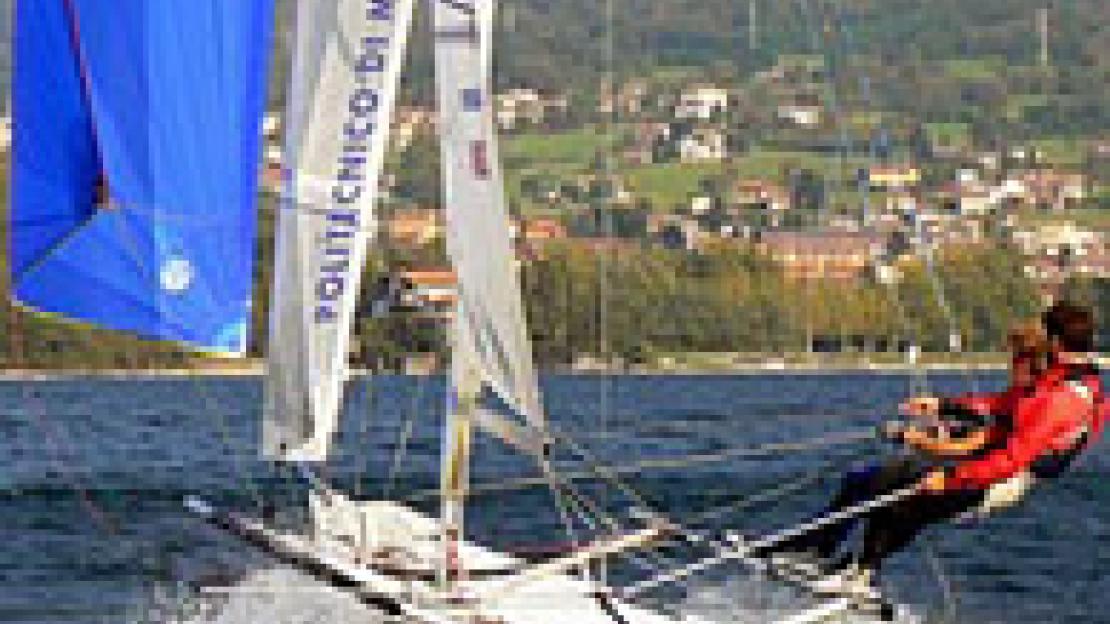 Sailboats - Racing
Technè
Techne is a pure double trapeze skiff, fast, exciting and for amateur boat building.
The project was born in the university for the contest "1001 Vela per l'università," organized by Roma Tre with the intention of involving other Italian universities and it was created to "emphasize the formative role of exercise not only as a complementary aspect to the intellectual ... but above all as an essential catalyst of social relations, able to promote and develop solidarity in international and multi-ethnic reality of the university."
During the project we tried the right balance between planning, governance, stability and reduction of friction: we obtained a planning skiff, which requires an experienced crew, with the water lines of the hull designed to detach from the hull as soon as possible 'water, characterized by a slight V into the end of the bow, to form almost flat and edge separation between the hull and the sides from the drift in the stern, a minimum wet surface, maximum cross-section rather moved towards the stern transom truncated so net, blanket that does not get in the sudden movements of the crew in the race, projecting terraces of nearly half a meter.
The races were held 21 to 23 September 2007.
The Politecnico di Milano with two copies of Techne, won the trophy with two boats on the first and second place ahead of those of the universities of Bologna, Florence, Rome and Venice.
The sports event was accompanied by the exhibition-competition "Design a boat." The project Polis & Techne have been attributed:
"Prize for the best interpretation of the design theme"
"Award for the best graphical representation of the project"
More information at: www.bcademco.it
Design Specifications
Displacement
80kg (hull weight)
Propulsion
SA: 12 + 4 + 12 sqm
Available as
complete_plans
Contact
B.C.A. Demco kit
via Ricciarelli 21 - 20148 MILANO - ITALY
Tel / Fax: +39 02.4870.8331
E-Mail: bcademco@gmail.com