November / December 2023
The origins and legacy of the Hampton boat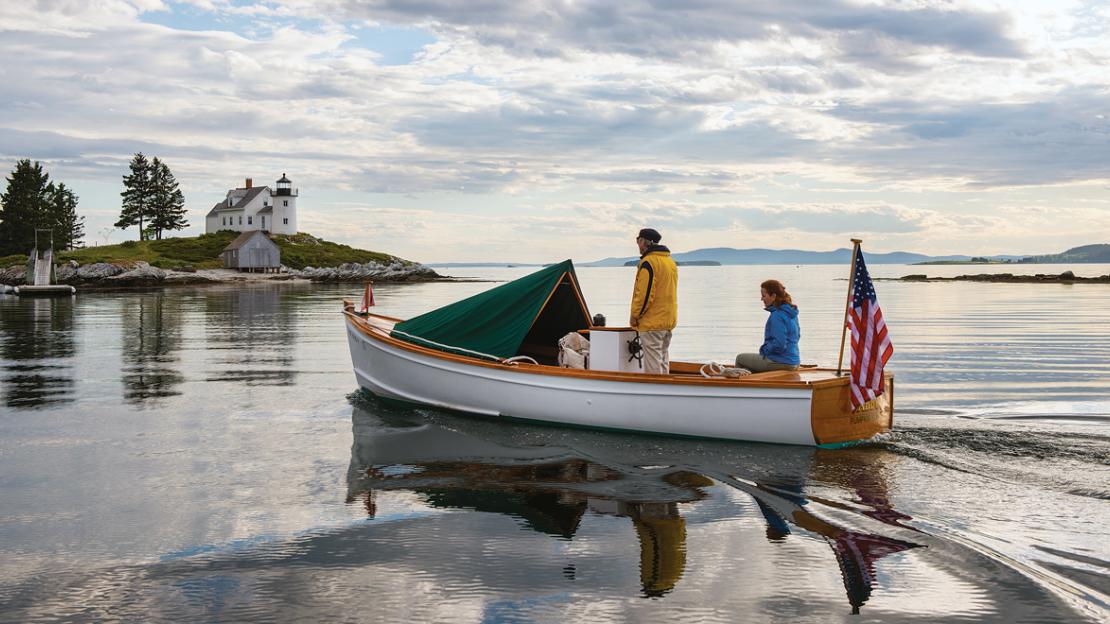 During the 1930s, Yachting magazine published a series of articles chronicling the history of 15 American working craft. Ten of the articles were written by Howard Irving Chapelle, the naval architect, museum curator, and historian who remains an influential pioneer in the field. Chapelle's piece in the July 1938 issue was about what he called a "Hampden" boat.
Responses made Chapelle aware that he had the name wrong, but in The American Neptune in early 1941, Chapelle gave an explanation that was circuitous and claimed that "the name is still an open question…." That same year, when Chapelle's Boatbuilding was published by W.W. Norton & Co., he not only retained the name Hampden boat but also used the type as a centerpiece example for the lofting and construction of a wooden boat.
It was not until the publication of American Small Sailing Craft in 1951, exactly a decade after the first edition of Boatbuilding, that Chapelle corrected matters regarding what he called "One of the once numerous types of boats in New England…."  But the problem in Boatbuilding wasn't fixed when a second printing was made in 1969, six years before Chapelle's death. Ten years later, Mystic Seaport's John Gardner pointed out the mistake and others in a well-informed article called "The Elusive Hampton Boats," published in The Small Boat Journal in November 1979.
Even so, when Boatbuilding was reissued in 1994, the error remained. That is why, to this day, the Hampton boat—named after Hampton, New Hampshire—is sometimes referred to as the Hampden boat. (Neither Hampden, Maine, a pleasant town on the Penobscot River, nor any other town named Hampden has any connection.) Among the unfortunate aspects of the situation is that it need never have happened. The name Hampton had been used in print a century before Chapelle muddied the water.
To read the rest of this article, purchase Issue No. 295 from the WoodenBoat store with the link below.
ACCESS TO EXPERIENCE
Subscribe Today
Subscribe by November 11th and your subscription will start with the January/February 2024 (No. 296) of WoodenBoat.
1 YEAR SUBSCRIPTION (6 ISSUES)
PRINT $39.95
DIGITAL $28.00
PRINT+DIGITAL $42.95
Subscribe
To read articles from previous issues, you can purchase the issue at The WoodenBoat Store link below.