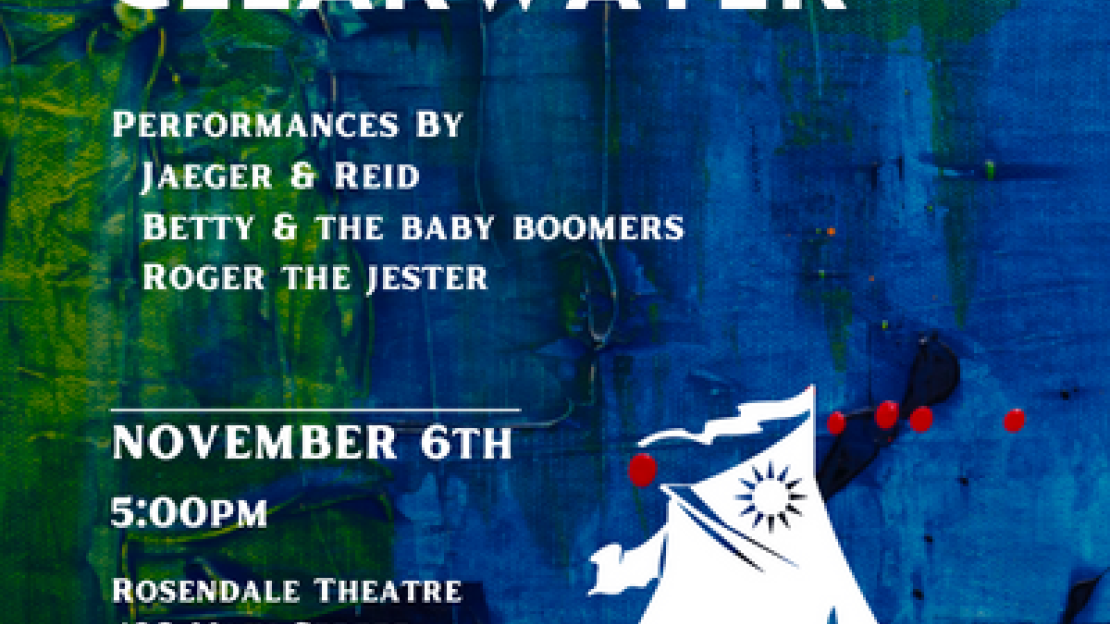 Benefit Concert for Clearwater
Join Clearwater for a magical musical performance at the Rosendale Theatre.
The evening's lineup includes the luminous harmonies of Jaeger & Reid, the superbly-crafted arrangements of Betty & the Baby Boomers, the hilariously mischievous and unforgettable work of the artist currently known as Roger the Jester, and a timely and inspiring music video of Bill Staines's song Bridges.
Tickets are $25 in advance, $30 at the door. All proceeds will help keep our beloved Clearwater's education and advocacy programs afloat for years to come.
Get Your Ticket Now: https://bit.ly/CW_Benefit
The Rosendale Theatre is located at 408 Main Street, Rosendale, NY 12472. Doors will open at 4:30 PM.
Masks are no longer required, but for the safety of Rosendale Theatre's, as well as Clearwater's staff and volunteers, they are highly recommended.
Rosendale Theatre
408 Main Street
Rosendale, NY 12472