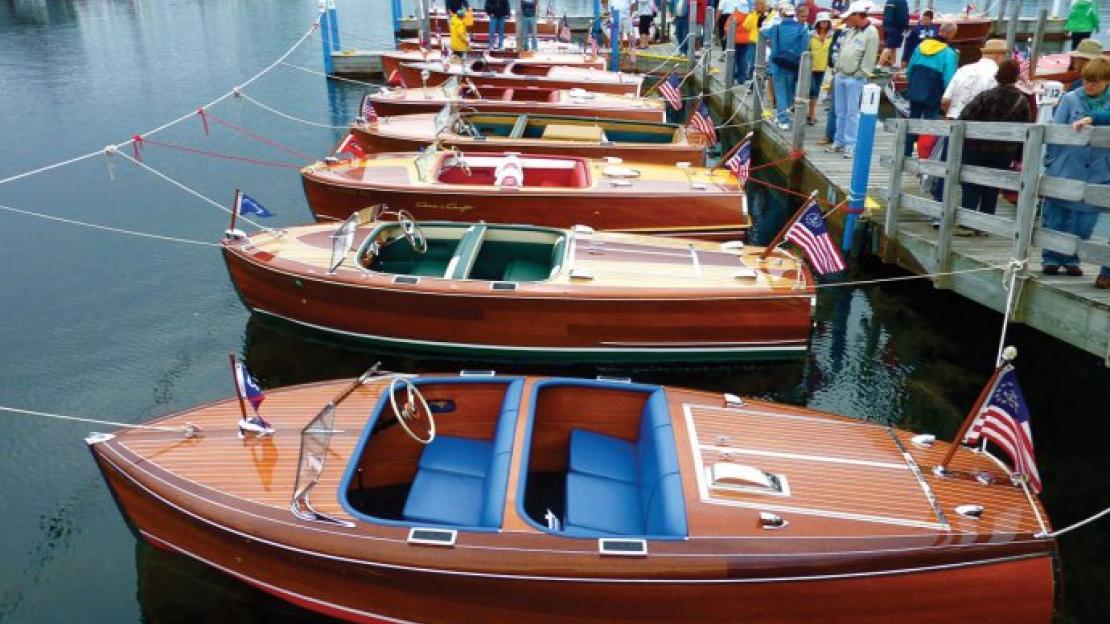 45th Annual Les Cheneaux Islands Antique & Wooden Boat Show
Always the 2nd Saturday in August!
Visit www.lciboatshow.com for more info!
One of the largest classic boat shows in the country, the festival brings hundreds of antique and wooden boats to the Les Cheneaux Islands (LCI). The festival weekend also includes a classic car show and a Festival of Arts.
Proceeds from the event are used to maintain and enhance the LCI Historical and Maritime Museums, both of which are located in nearby Cedarville. While you are visiting the show, be sure to check out EJ Mertaugh Boat Works - the first Chris-Craft dealership outside of Algonac!
About the Islands - Les Cheneaux or "The Channels" is comprised of 36 islands along the northern shore of Lake Huron. A quick 30 minute drive from the Mackinac Bridge can have you enjoying pristine forests, protected waters (great for boating), and warm hospitality. Visit www.lescheneaux.net for more information.
Hessel Marina, Hessel, Michigan 49745