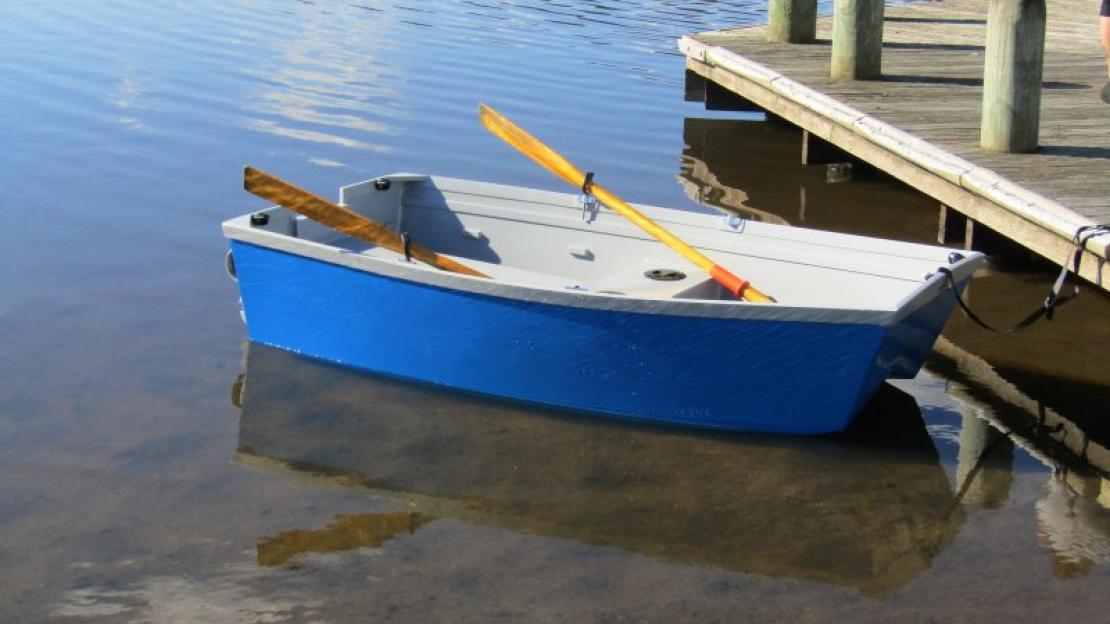 Oar / Paddle
Unicat 2.4
The Unicat 2.4 is all about practicality and safety. Packing a 230kg load capacity, the Unicat is suitable for 3 adults, and the inverted vee hull is much more stable than conventional dinghies. The high freeboard also ensures a dry ride in most conditions. It is also light enough to carry on a roof rack, or the deck of a larger vessel. These features make the Unicat an ideal tender for yachts and launches.
Despite the boxy appearance, the carefully optimized semi-displacement hull is very efficient. The Unicat is very easy to row, even with passengers and performs well under motor too. With an outboard the Unicat can reach speeds up to 15 knots (depending on loading and sea conditions) and is suitable for a maximum of 5hp.
The T shaped seating arrangement allows passengers to be placed to allow correct trim of the boat in all load conditions. The seats are fully enclosed, giving plenty of reserve buoyancy and enhancing the safety of the boat. Watertight storage compartments can also be installed in the seats to store small items such as keys, cellphones and food.
Transporting the Unicat on land is simple, it can be carried on a sturdy roof rack, on a standard box trailer, and even in the back of many vans and pickup trucks.
Construction is 4mm Meranti plywood or similar. Stitch and tape construction is quick and easy, and produces a boat which is lightweight and strong. Optional full size cutting templates save you hours of measuring work, and can be cut out and stuck to the plywood using removable spray adhesive.
Anyone with reasonable DIY and skills and basic tools can complete the Unicat to a good standard. Plywood panels are joined with 200 gsm fiberglass tape, on both the inside and outside of the hull. The hull is sheathed with fiberglass on the outside for water and abrasion resistance. The floor is reinforced with fiberglass on both sides of the plywood.
Build times will vary depending on level of finish and the skill of the builder. The first Unicat was built by myself and one other person on weekends and evenings and was in the water only two weeks later, albeit unpainted. Painting took a further 3 weeks for a professional finish. We both have boatbuilding experience so first timers should expect to take a little longer.
Price includes a 10 page A2 format plan booklet with step by step instructions.
Design Specifications
Designer
James Brett (JB Watercraft)
Propulsion
Oar / Outboard
Available as
complete_plans