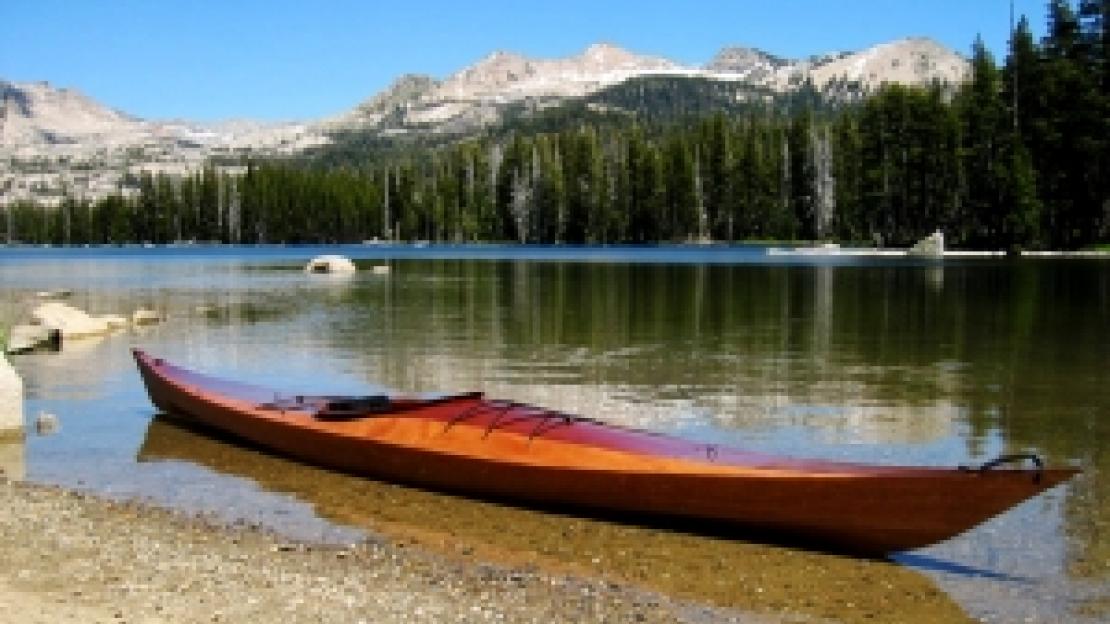 Oar / Paddle
Shearwater 17
For this new line of high-performance sea kayaks, Chesapeake Light Craft commissioned veteran paddler and kayak designer Eric Schade. His West Greenland-style hulls provide telepathic handling to the skilled paddler, while initial and secondary stability are ample for the newly initiated. On the water, the Shearwater demonstrates excellent poise and responsiveness in a broad range of conditions, edging turns easily when leaned but straight when pushed hard in surf. A cutaway bow and skeg-like stern ensures tracking even in extremely rough water. The relatively low profile means you'll spend less time on corrective strokes and more time covering ground.The Shearwater design abounds in interesting and innovative features. To emphasize the clean lines, the decks are computer cut from sapele plywood, a beautiful mahogany with a reddish-brown swirling grain, to contrast with the honey-colored okoume sides and bottoms.
Design Specifications
Displacement
Hull Weight - 44 lbs.
Cost
$999 Complete Kit / $99 Full Size Plans & Manual
Contact
1805 George Avenue Annapolis Maryland 21401 Phone: 410-267-0137