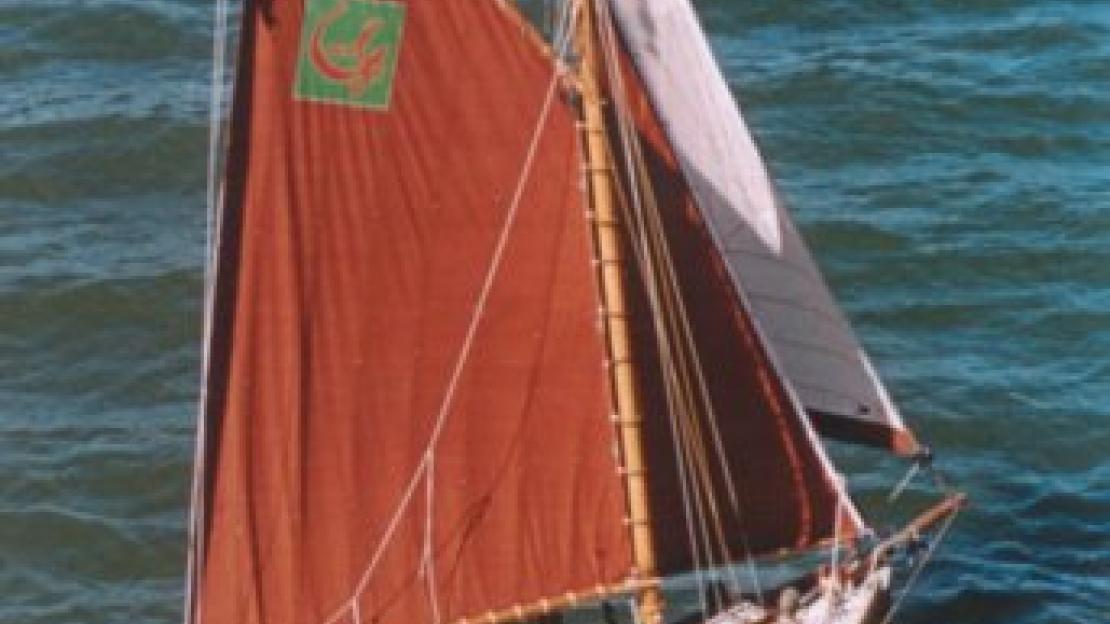 Sailboats - Cruising
Austral
Austral's design is an outgrowth of my 26' Wynfall design, intended to provide additional space below decks, including standing headroom. She is slightly heavier, longer and wider, and has more freeboard than her smaller sister. These changes make a difference: Austral boasts a remarkable amount of space for a 29′ boat.
Austral is designed to be strip planked, with optional veneer or cloth overlays.
The first boat built to Austral's design was launched by Chris and Penny Morton in Australia in 1998. After her maiden voyage Chris wrote to me that "...she sails beautifully, picking up speed easily (even in light airs), and leaving little wake."
In 2003 I joined Chris for an offshore delivery trip from Brisbane to Tasmania, and was very impressed with her performance on the 1100+ nautical mile voyage. The current version incorporates some changes that were made to the original design as a result of that voyage.
Design Specifications
Propulsion
Sail and inboard diesel
Available as
complete_plans