The November 2015 Issue of

Small Boats Monthly

An on-line magazine crafted especially for those who store and maintain their boats at home.

A versatile fisherman-friendy outboard
A dory for sail, oars, and outboard
Whitehalls on the Colorado
A kayak fisherman's fantasy
Simple comfort built around a camping pad
Sharp-toothed tools

November/December 2015, Issue 247

WoodenBoat Magazine

Spaulding Dunbar's Masterpiece
A Pioneering Sportfishing Boat
SJOGIN
Runabout Restoration: Part 2
A Hybrid Motorsailer
Traditional Boats of Greece
Laminating Frame Repairs
Preserving traditional boats and
a vanishing way of life
Repairing Glued-Lapstrake Hulls

International Maritime Film Festival

Celebrating the heritage, spirit of adventure, and ingenuity of maritime pursuits.
Welcome!

Welcome!
You are now logged in.

ADVERTISEMENT
Port Townsend
,
Washington
1946 "Sensible Cruiser." The current owners have lovingly restored this charming vessel. Her...
WoodenBoat Magazine's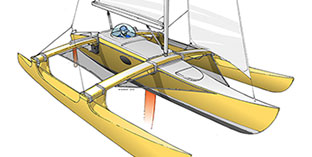 Extended content from issues of WoodenBoat magazine: Articles, Sketchbook, videos, and photographs, posted here relate to specific issues of WoodenBoat.
Sailrite is a full-stock canvas worker's hardware store complete with marine and furniture fabrics, Sailrite-branded sewing machines, thread,...
If you're in the market for a boat to build, this is a fine place to start. And if you are a designer offering plans or kit boats, we invite you to enter your information, there is no charge! This is for boats of ANY hull material.
Skill Level:
some experience
Classic, traditional styling and exceptional performance, are the culmination of many years of...
Photos & Videos

You have an opportunity to build this boat, at no charge — as long as you build it with kids.